DRU is a modern company that continues to specialise in producing gas heating appliances.
It is the largest producer of balanced flue gas fires and wall heaters in Europe and also produces wood and multi-fuel stoves and fires.
Over 260 years of Dutch expertise, knowledge and innovation has resulted in an unrivalled range of contemporary gas fires and wood burning stoves that are genuinely 'designed to be different.'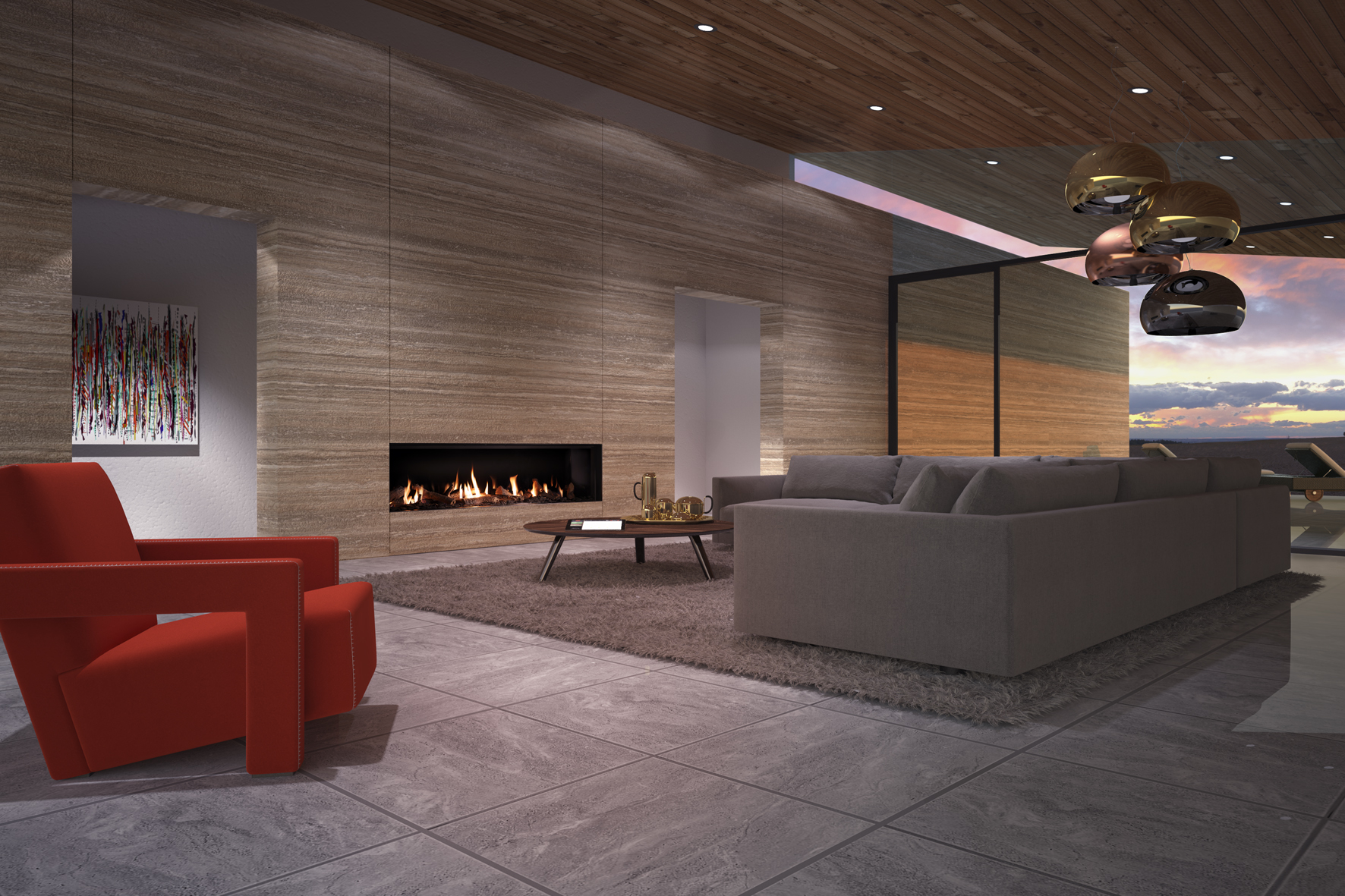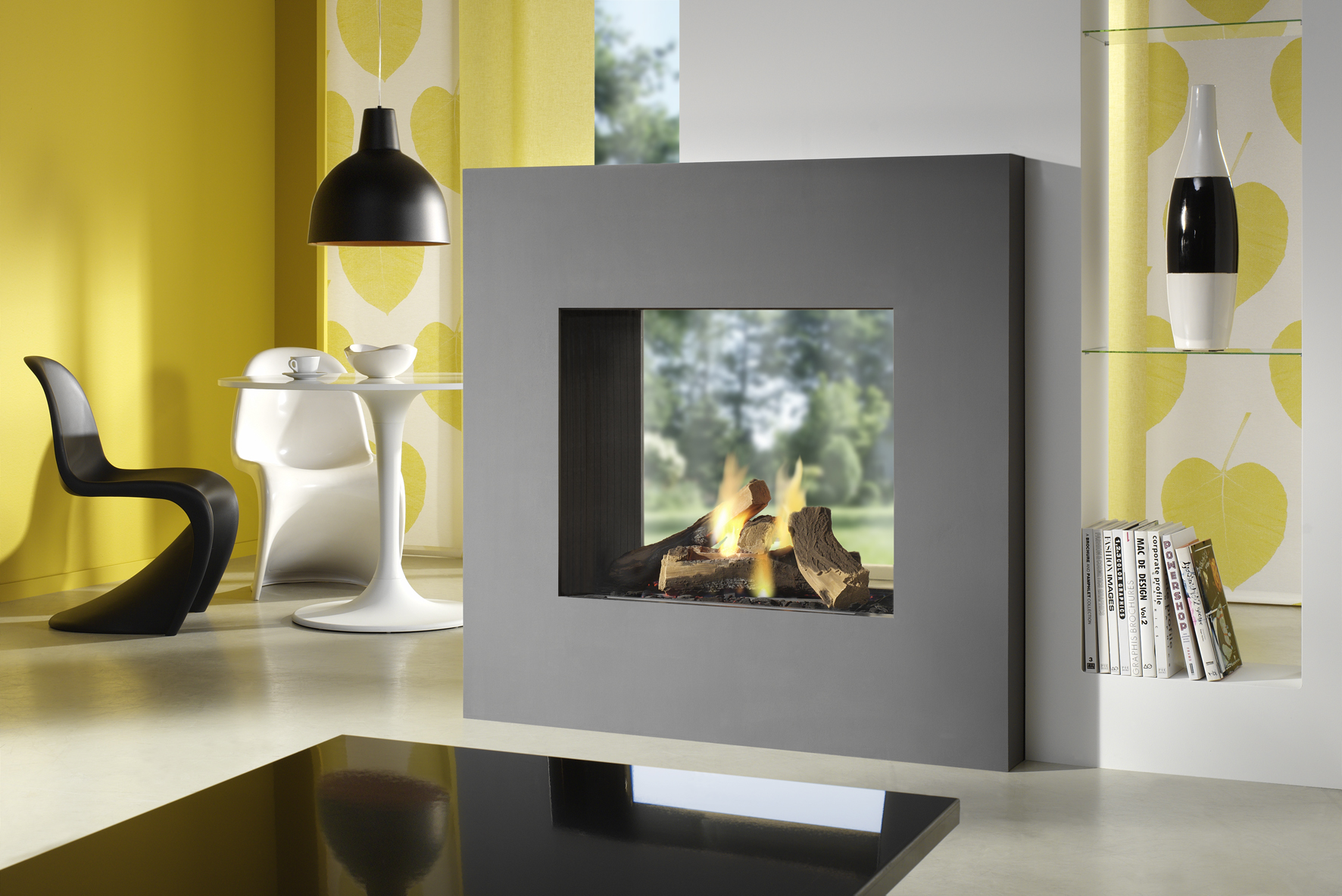 Convincing design
The Largo Tunnel gas fire features the DRU Slim Line II technology. This is a design innovation, displaying only the glass window and the flame picture visible. The frames have been concealed giving the impression of a real wood fire.
Specification:
Fuel type: Natural Gas or LPG
Efficiency: 82%
Heat Output: 9.0 kw
Dimensions: largo-tunnel
Flue Size: 200/130 mm (available with PowerVent®)
Interiors: Black Profile
Fuel Bed: Log Set
A desirably curved gas stove
Circo is an elegant and original gas stove. Standing over 1 metre high, this freestanding gas stove has a large viewing window that reveals a classic log fire with high, dramatic flames and generous warmth. This beautiful flame picture can be viewed from different locations around the fire, opening up many possibilities for location in the home.
Specification: here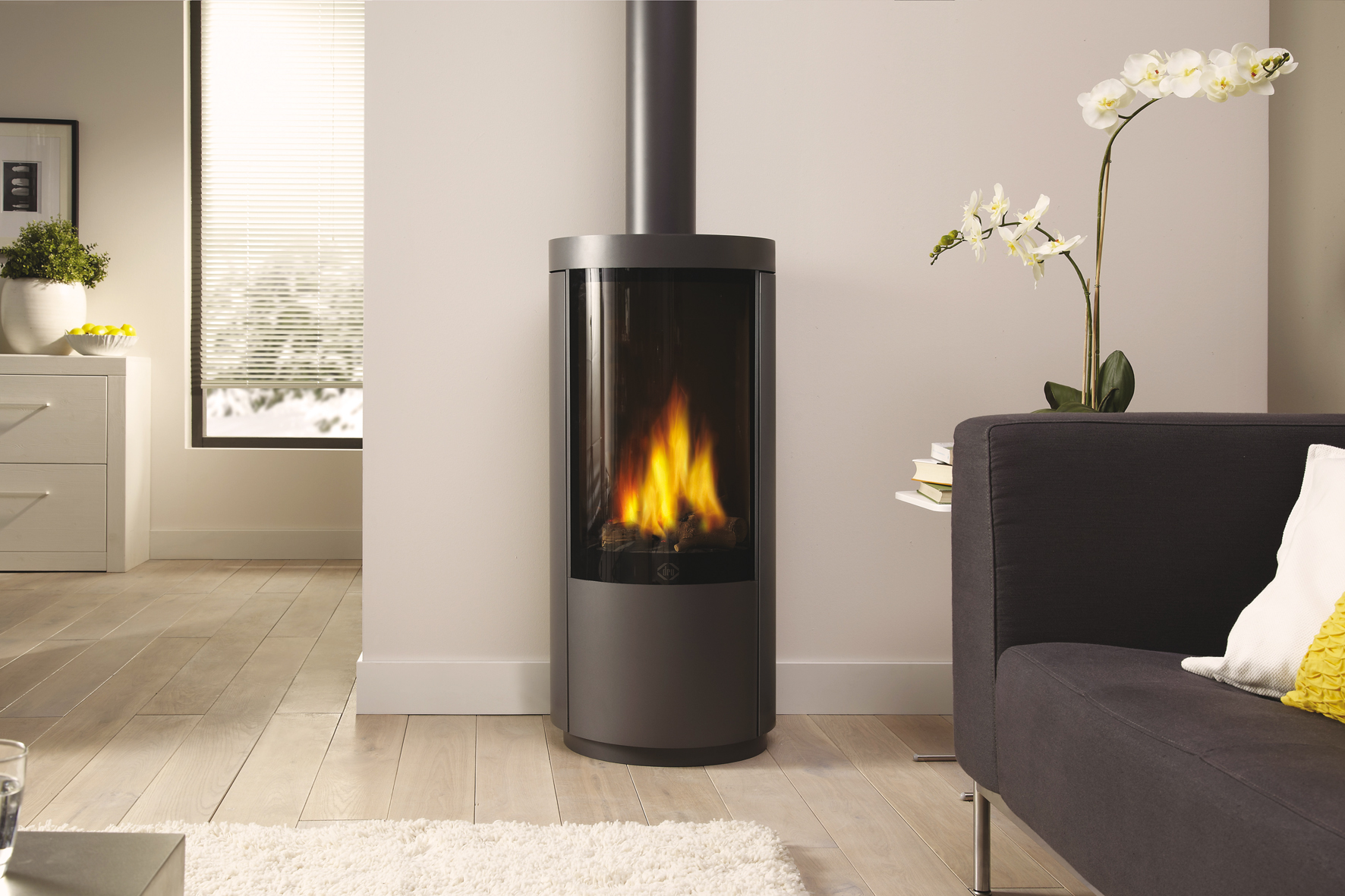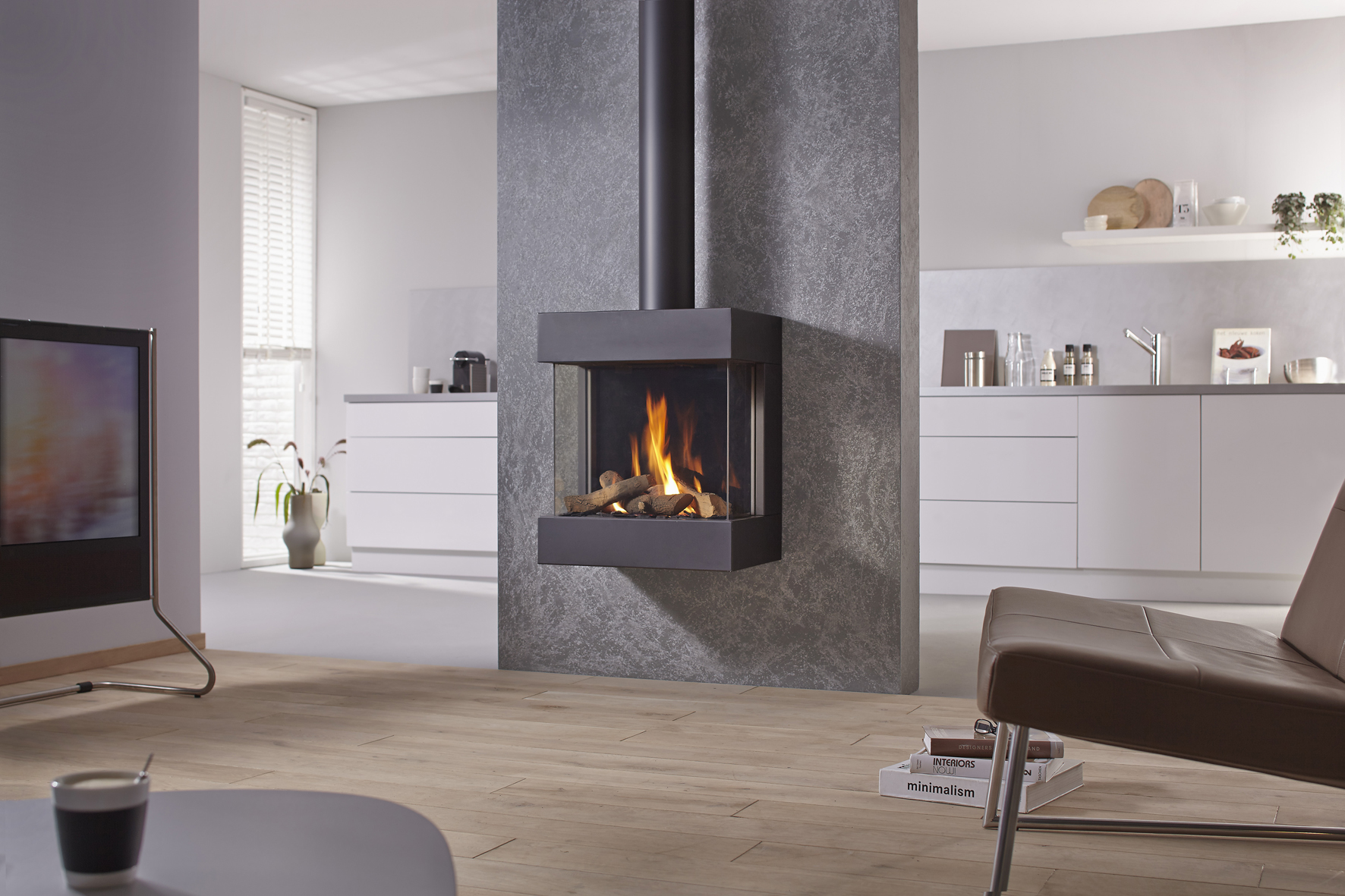 Fire in a glass box
DRU Diablo Next is a classic, 3-sided suspended gas fire in alu-metallic or black. It is mounted directly onto an outside facing wall, with no chimneybreast. This allows for quick
And easy installation and it takes up less space. The flue from the top of the fire can be concealed behind a matching flue cover.
Specifiation: here
Extensive, inspirational gas fire
Cosmo Eco Wave is a substantial and inspirational gas fire for large homes, spacious apartments or hotels and restaurants. It is a 1.8 metre wide balanced flue fire with a 15.7 kW heat output. It has an authentic log fire display and can be installed into a wall or combined with matching fire surrounds as shown in the picture.
Specification: here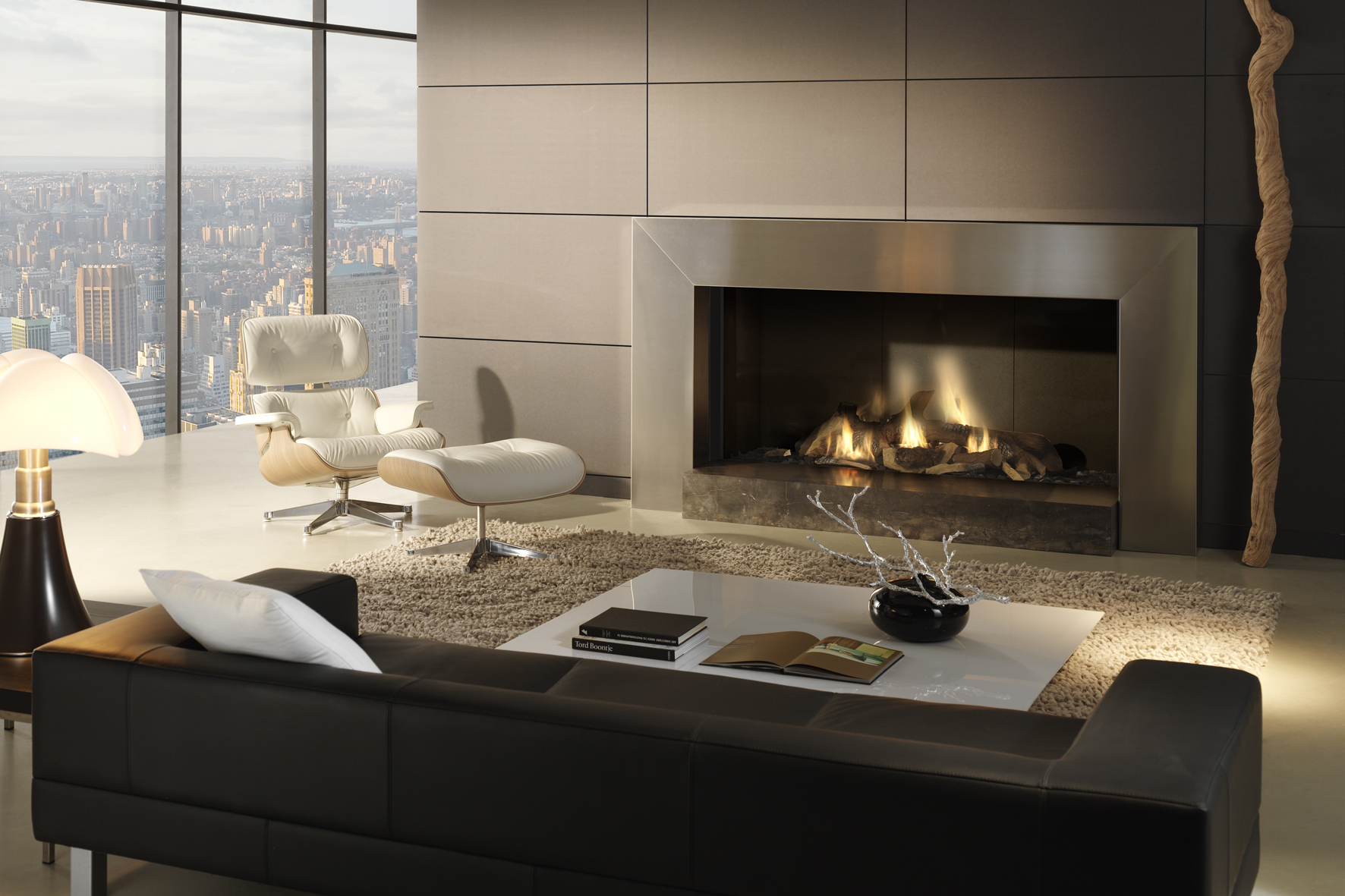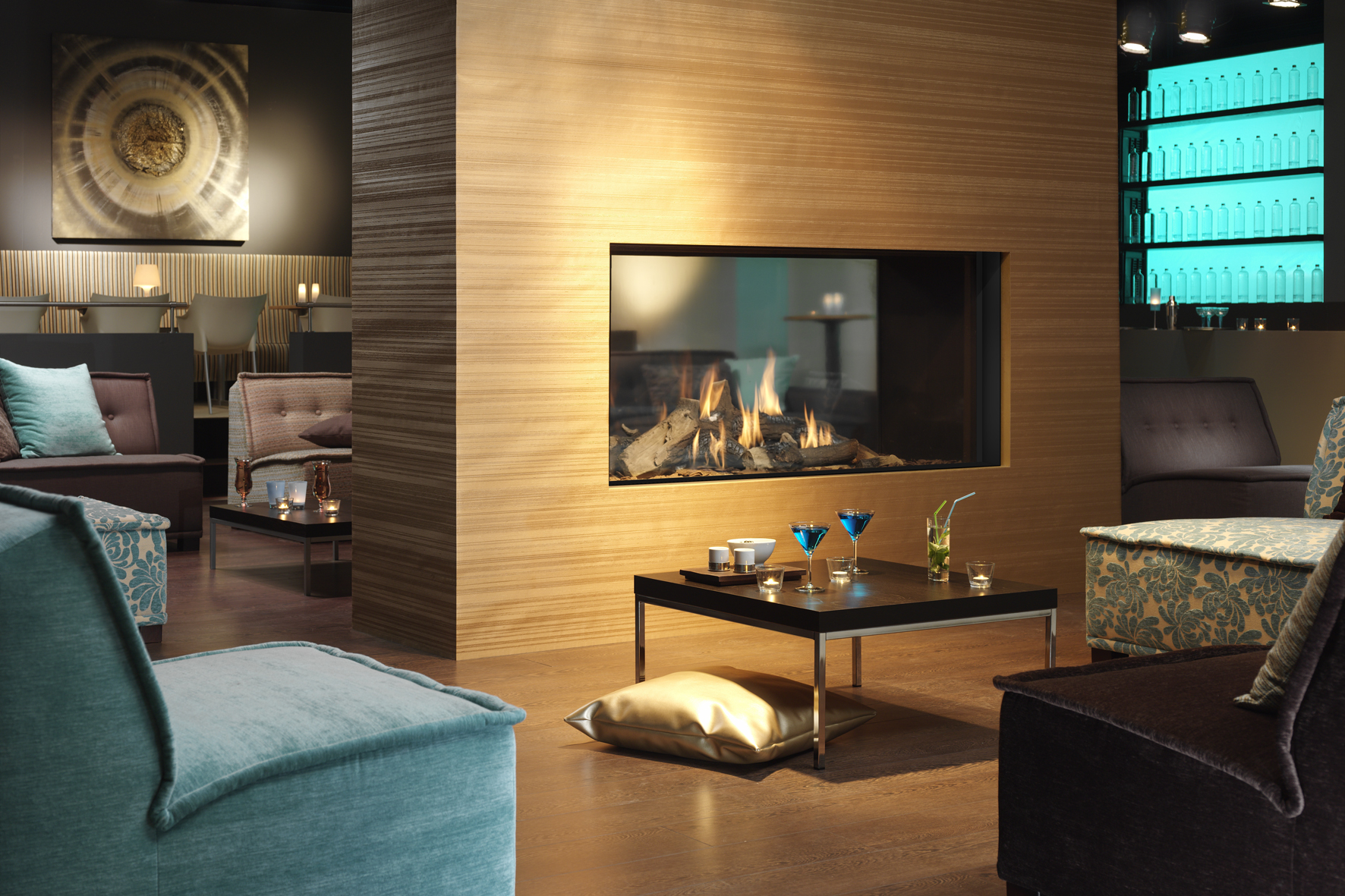 Generously sized, see-through fire.
Cosmo Tunnel Eco Wave is an extensive, contemporary gas log fire that can be viewed from two rooms at the same time or set into a room divider to make a spectacular source of heating. It is a 1.8 metre wide balanced flue fire with a massive 17.5 kW heat output and a large and authentic log fire display.
Specification: here
Classy 3-sided gas stove
The DRU Trio freestanding gas stove combines the nostalgia of a rustic stove with the innovative technology that is associated with DRU. It is a freestanding, balanced flue model in archetypal anthracite finish with a striking, 3-sided log fire display that will produce a comforting radiance all around your living room. For city or country living.
Specification: here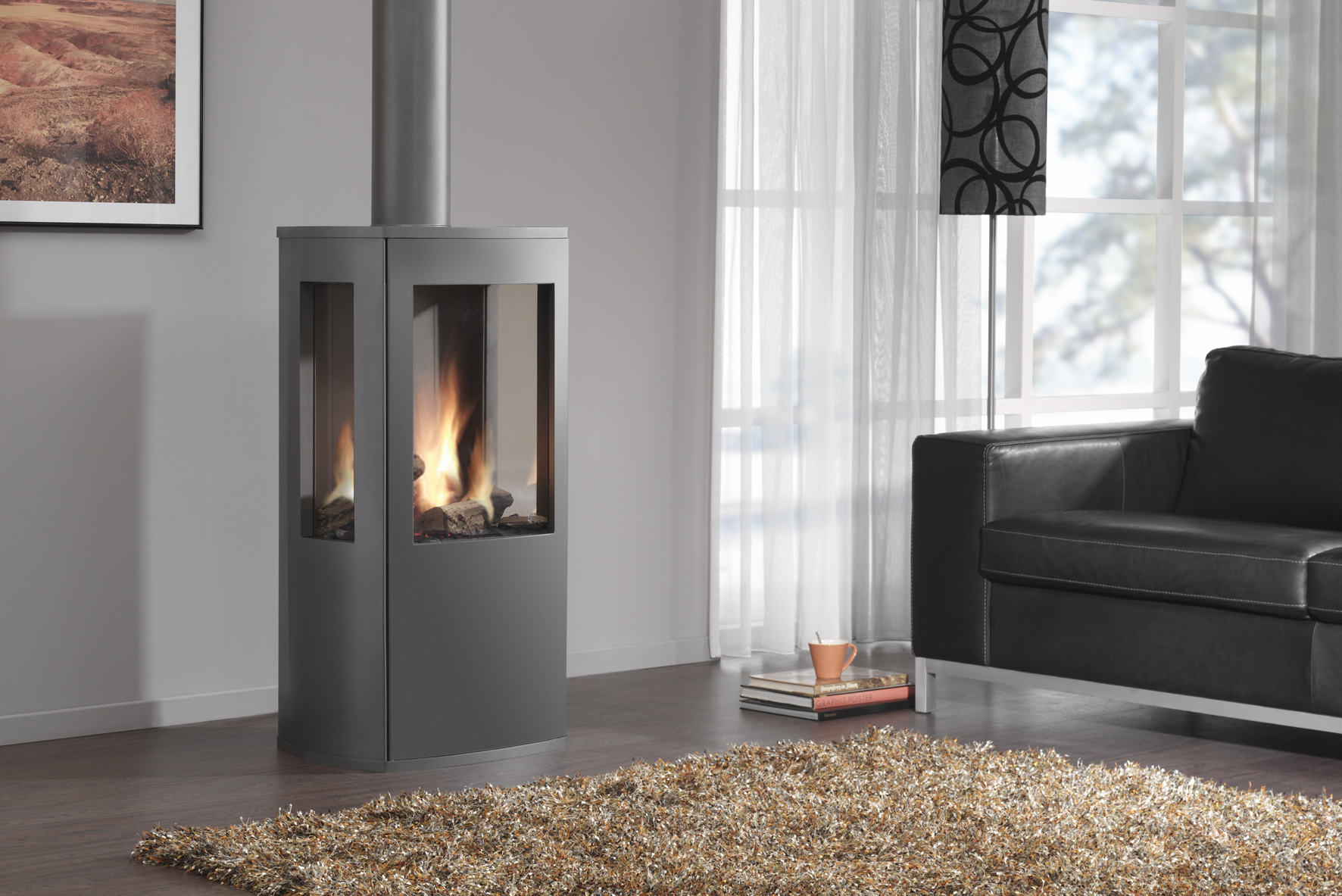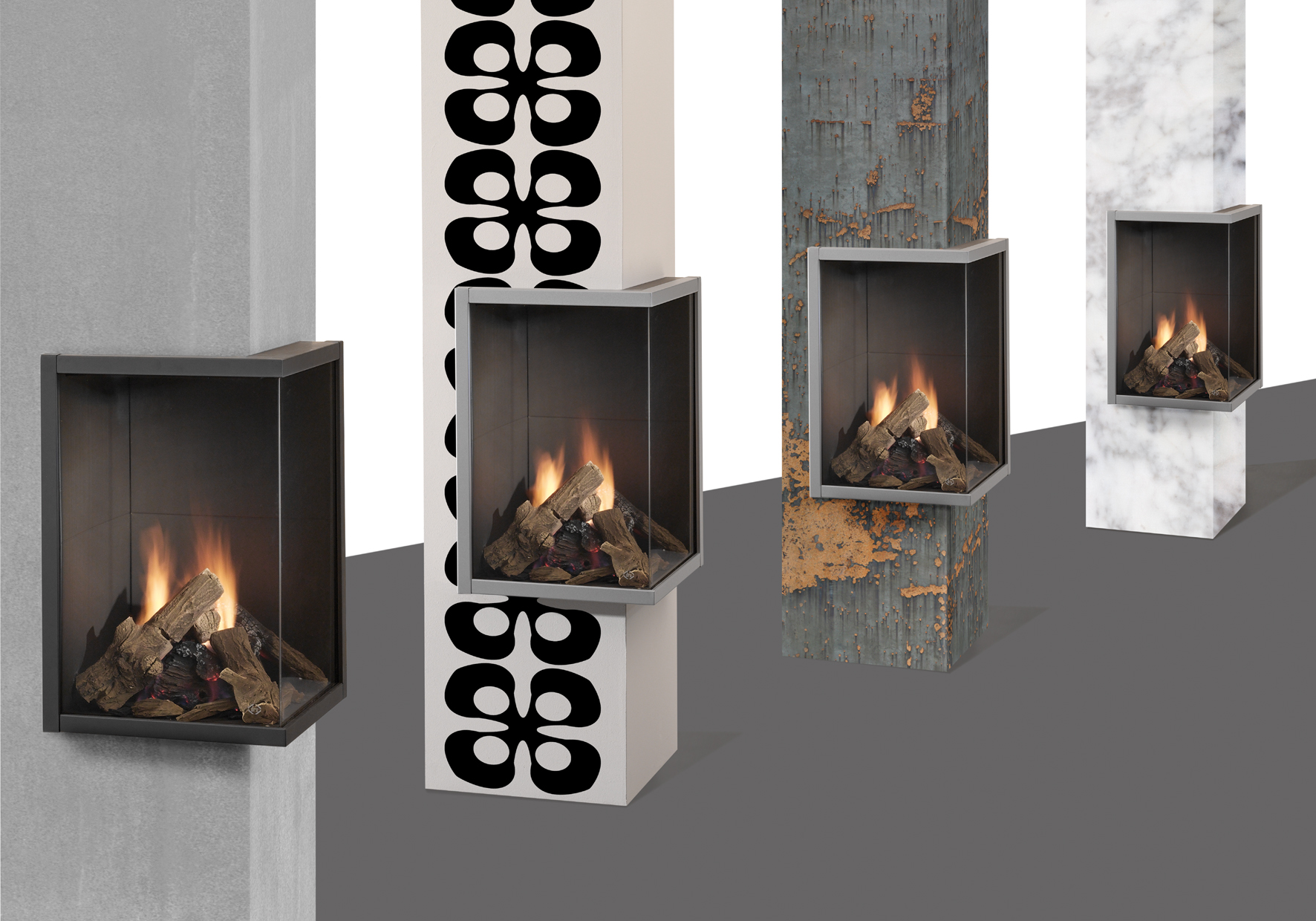 Stylish vertical corner gas fire
Paco Eco Wave is a flexible corner gas fire that can be installed to either side of a chimneybreast or turned into a prominent stand-alone room feature as our picture shows. It is available in either 'inset' or 'outset' versions, with frame colours of alu-metallic or anthracite. It has a heat output of 5.3 kW and an efficiency rating of 76%.
Specification: here
Attractive three-sided, freestanding gas fire
The DRU Polo is an attractive three-sided, freestanding gas fire. The Polo has an economical output of 4 kW, making it suitably efficient for well-insulated and small areas, such as kitchens, conservatories, or living rooms.
The black or ceraglass interior and decorative logs combine to provide the illusion of a natural fire. Both the exterior of the gas fire and its connecting materials are available in black. The Polo is supplied with a fully-featured remote control, incorporating electronic ignition, thermostatic regulator and timer.
Specification: here